Corporate
Citizenship
A proud Carolinas community
partner since 1935.
Community Investments and Outreach
First Bank has long been a committed partner in the many communities it serves across the Carolinas. The following are just some of the investment areas made over the last year: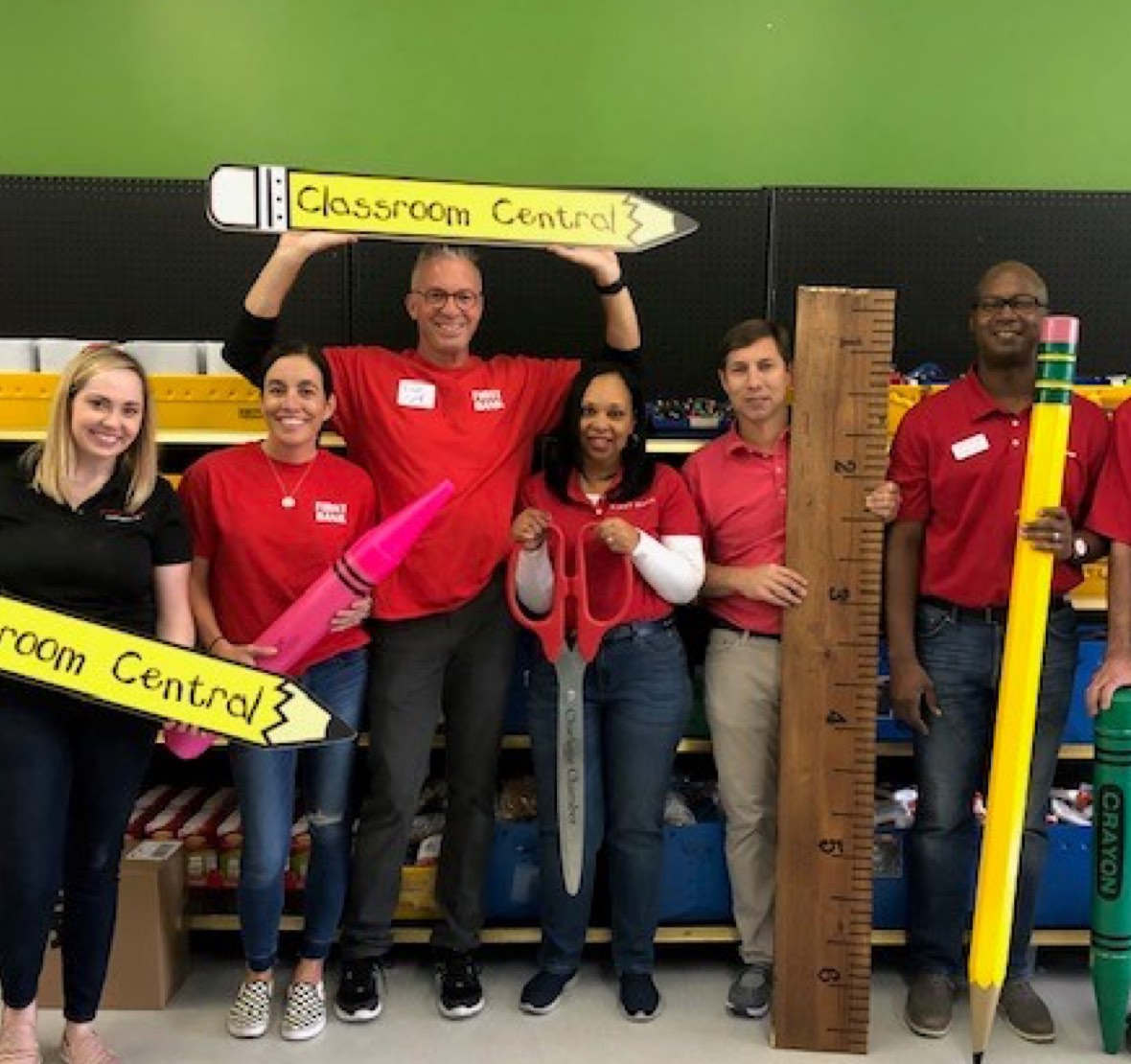 To ensure equitable access to education.
Area public schools and community colleges
Communities in schools
STEAM programs
Summer camps
HBCU and college scholarships
Literacy programs and book drives
Boys and Girls Club chapters
To improve the lives of our neighbors in need.
United Way chapters across the Carolinas
Habitat for Humanity affiliates as volunteers and with our Habitat Loan Origination Program
Women's shelters and organizations
Food banks and numerous drives
The American Red Cross
Partnership for Children and Smart Start
COVID relief funds, meals for frontline workers, and programs for victims of domestic violence
To promote business and economic growth.
The Community Foundation of Greater Greensboro
Business incubators
Local community economic development organizations
Entrepreneurship competitions
Small business financial education seminars
Events recognizing local business leaders
Financial Wellness
We provide financial education resources and tools to help members of our communities build brighter financial futures.
Teach Children to Save
First Bank is an active participant in the American Bankers Association's Teach Children to Save efforts, with associates visiting nearly 100 schools, donating funds each year to support financial education in grades K through 12, and providing several fun financial education resources for kids and teens on its website that are free to download.
EverFi's National Financial Bee
First Bank is one of the leading sponsors of EverFi's National Financial Bee, which encourages middle- and high-school students to go through engaging online financial education modules and complete an essay for a chance to win a scholarship.
Educational Resources
First Bank maintains many
educational resources
covering a range of topics like personal finance, budgeting, starting a business, buying a home, and understanding a credit score. These are frequently and widely shared through the Bank's social media channels, including Facebook, Twitter, LinkedIn, and Instagram.
First@Work
Through the Bank's
First@Work program
, Bank associates offer in-person and online financial education seminars for employees at local businesses and at events in their communities.