Who We Are
Excellence in a remarkably personal package.
What we believe
We believe our customers are meant to achieve financial independence, to prosper, and to pursue the passions that drive their dreams.
First Bank meets your passion with award-winning financial solutions and support from local teams. We give you the individual attention you deserve and empower you to reach your financial goals.
It's uncompromising excellence in a remarkably personal package.
Our mission
To be the best community bank in every community we serve and through every delivery channel we offer.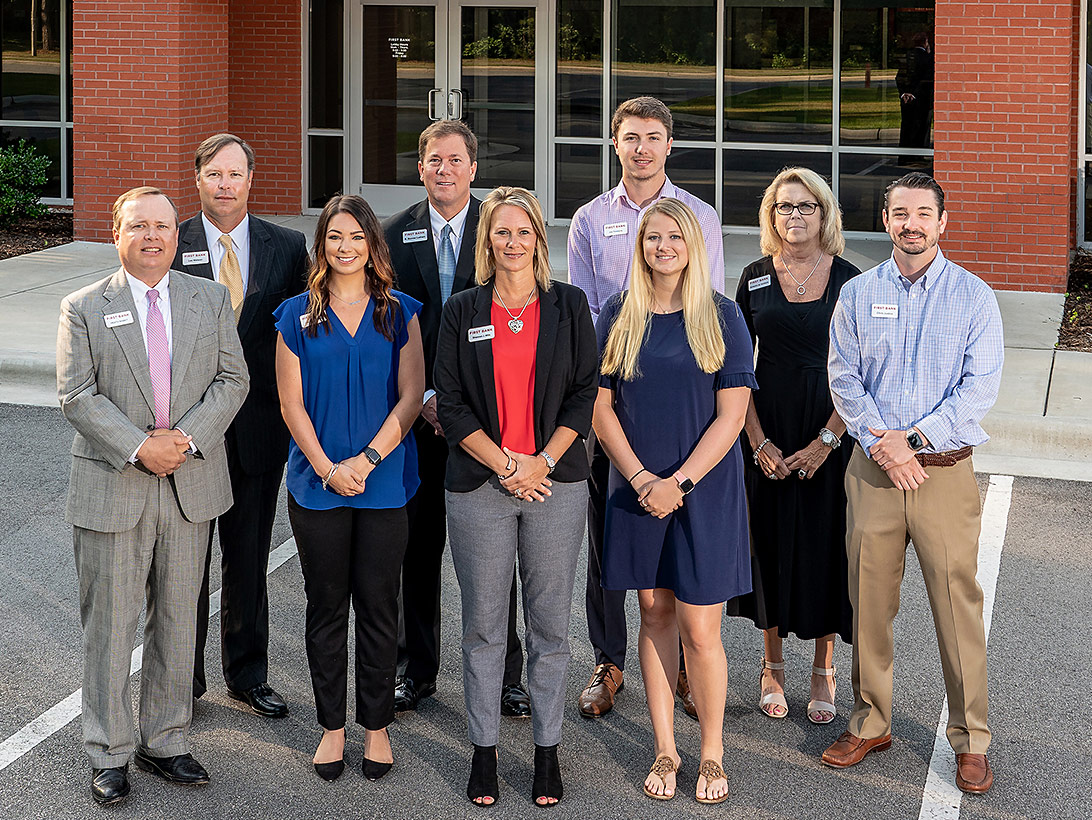 Our core values
Be committed to safety and soundness.

Provide accurate, prompt, courteous service.

Make it easy for our associates to deliver the best value to our clients, and easy for our clients to do business with us whenever, wherever, and however they choose.

Help our clients and associates build and achieve goals.
Get to know us and our initiatives
About Us
Experience our brand of banking.
Working at First Bank
Become a part of our team and the fastest growing local bank.
Corporate Overview
Discover more about us and our structure.
Locations
Access more than 100 branches across the Carolinas.
Investor Relations
Get financials, facts and corporate information.
Newsroom
Find out the latest financial news.
Dreams Contest
See how we make dreams come true.
Bank Owned Properties
Check out the houses and properties we have for sale.
First Bancorp is the holding company for First Bank and is headquartered in Southern Pines, North Carolina, with total assets of approximately $6.1 billion. Its principal activity is the ownership and operation of First Bank, a state-chartered community bank that operates 102 bank branches in North Carolina and South Carolina. Since 1935, First Bank has taken a tailored approach to banking, combining best-in-class financial solutions, helpful local expertise, and technology to manage a home or business. First Bancorp's common stock is traded on the NASDAQ Global Select Market under the symbol "FBNC."