Building the Triangle together.
On March 29 of this year, we opened our newest and largest branch here in Wake County, at 3620 Six Forks Road. This new, state‑of‑the‑art building, which will also serve as First Bank's regional headquarters, is a reflection of the bank's commitment to the area and is an important step in the evolution of the bank as it nears its 90th year.
We invite you to stop by, take a tour of our beautiful new location, and discover for yourself what makes First Bank so different from the other banks of any size. This is a team that's dedicated to service, can move nimbly and with great flexibility, and will customize a large suite of business banking solutions and loan options to meet your needs and to help you achieve your goals.
Beyond that and in line with the mission of this North‑Carolina‑born community bank, the Wake County team is deeply invested in the community as volunteers and board members, as sponsors of literacy programs and college scholarships, and as partners with local nonprofits to address issues like homelessness, hunger, and mental health.
We look forward to talking with you about what First Bank can help you do. See you there.
Get In Touch

↓
Richard Moore
Chief Executive Officer
First Bancorp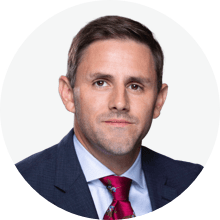 Travis Bailey
Regional Executive
Senior Vice President
Maintain, grow, or start your business.
We offer the financial services and competitive loans your growing company needs.
Want advice? Look no further than First Bank.
Answer a few questions and we'll help you plan your financial future.
"As a nonprofit small business, Wake Enterprises values true partnerships in our business relationships much more than we do the size or name recognition of an institution. Moving our banking relationship to First Bank has been refreshing we have been absolutely impressed with the customer service, responsiveness and clear communication provided by their entire team."
"The Triangle Academy of Dance is a long-time customer of First Bank, and they have come through for us consistently over the years. This has continued during the recent uncertainty related to COVID-19. While other dance studios I know throughout the country have not received PPP funding, they led us through the process and secured funding to ensure we could keep our people employed."
"We've moved our entire banking relationship to First Bank, and they've come through for us time and time again, whether it is routine banking or a critical need to access capital. They're able to offer products and services that rival large national banks, but provide a level of personalized service and flexibility that we've never experienced before."
Your Triangle team: David D. Booth, Travis Bailey, Kim O'Quinn, John Manning
Sign up for a free consultation with our Triangle team today.